CBD Products for Alternative Health
Made from locally sourced hemp.
Medical/food grade CO2 extraction.
Independent third-party lab tested CBD oil.
view products
Meadowview Farms is a CBD manufacturer.

You can find our products at the following locations in and around Onslow County, NC.

You can also order online with Free Shipping on orders over $47

Dempsey's Quik Mart:

1693 Catherine Lake Rd

Jacksonville NC 28540

(910) 324-5385

 

Hunters Corner

1065 Belgrade-Swansboro Rd

Hubert, NC 28539

(910) 325-8454

 

On Shore Surf Shop:

409 Roland Ave

Surf City, NC 28445

(910) 328-2332

 

Green Spirit CBD:

2861 Richlands Hwy #1

Jacksonville, NC 28540

(910) 219-3062

 

Mike's Farm:

1600 Haw Branch Rd

Beulaville, NC 28518

(910) 324-3422

 

This space available Become a Meadowview affiliate.

Call 910-330-7584

Hoffman's Grocery:

180 Batchelor Rd

Richlands, NC. 28574

(910) 455-8335

 

Northwoods Urban Farm:

309 Henderson Dr,

Jacksonville NC 28540

(910) 238-2377

 

Simpson Bros Hardware:

3790 Richlands Hwy,

Jacksonville NC 28540

(910) 347-3770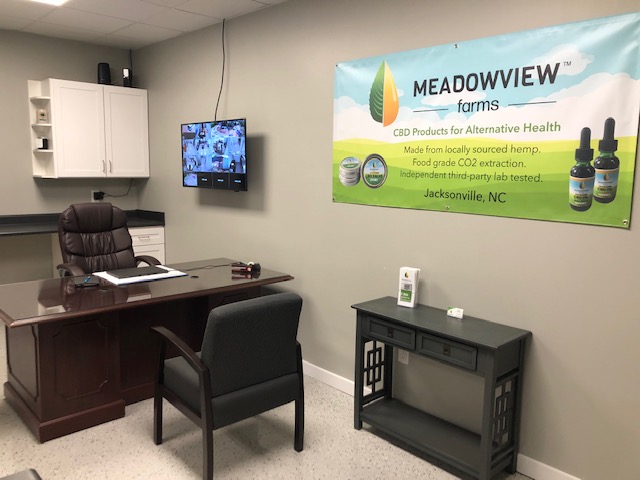 These statements have not been evaluated by the FDA. This product is not intended to diagnose, treat, cure, or prevent any disease. Please consult a healthcare professional before using any of our products, as Meadowview Farms does not offer medical advice or claims.
All products on our site are sourced from industrial hemp and contain less than 0.3% THC. By using MeadowviewFarms.net you are agreeing to the Privacy policy and all Terms and Conditions on this website.  The federal Food, Drug, and Cosmetic Act requires this notice.
Due to individual state laws, we can not ship delta 8 gummies at this time to the following states: Alaska, Arkansas, Colorado, Delaware, Idaho, Iowa, Montana, Nevada, New York, North Dakota, Rhode Island, Utah, Vermont, and Washington.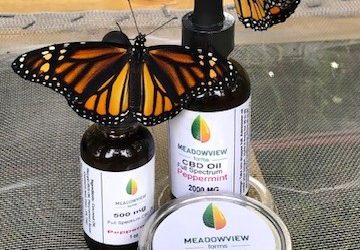 In 2010, the team at Meadowview Farms began keeping honey bees. We initially started with just a few bee hives, but soon grew to over 100! Our team wanted to ensure that the bees had everything they needed to thrive, so we planted several acres of wildflowers for them...
read more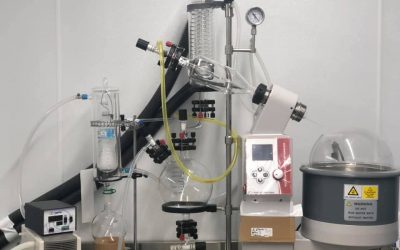 A Trusted Source for CBD Oil It can be confusing sometimes finding quality CBD oil. We never knew exactly what quality or strength we were getting, or where it came from. We knew we wanted to create consistent products that actually work, were third party tested, and...
read more